Piano Removalists with 20 years Experience
Experienced Removalists
Pianos are delicate, very heavy instruments, moving pianos required Experienced Reliable Piano Removalists. We move thousands of pianos every year in Sydney and neighboring areas over 20 years. We are full time Piano Removalists fully trained, insured and experienced to Move your Pianos properly without risk damaging your piano or property.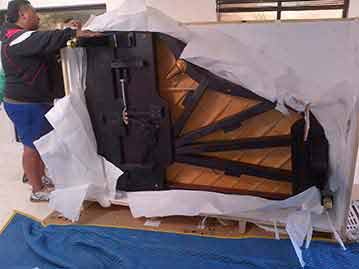 We Move Pianos Full Time
Upright Pianos, Grand Pianos, Pianolas, Piano Organs, Moving  Pianos within Sydney, Central Coast, Blue Mountains, Wollongong or Shipping Overseas.  Up stairs, down stairs, we are fully equipped with all necessary tools to move your pianos safely, promptly.  We're the proper Piano Removalists you can trust.  Call to schedule the job within a few days if not same day.
Don't Risk Damage your Piano
Try move a piano yourself, or hire a removalist without proper piano moving experience often ended in damaging your piano, your property, wasting your time, eventually costing more.  Moving your Piano Safely, get an instant quote, just give us a call on 0415268521,  Or fill out the enquiry form, we will response ASAP with the most competitive cost.